It all starts with the blocks.
DESIGNING AND TRACING
Whether it's from the creative minds of local artisans in India, or our own, it all starts with a sketch. The prints are drawn out, transferred onto the computer for final tweaks, then printed and traced onto a wooden block.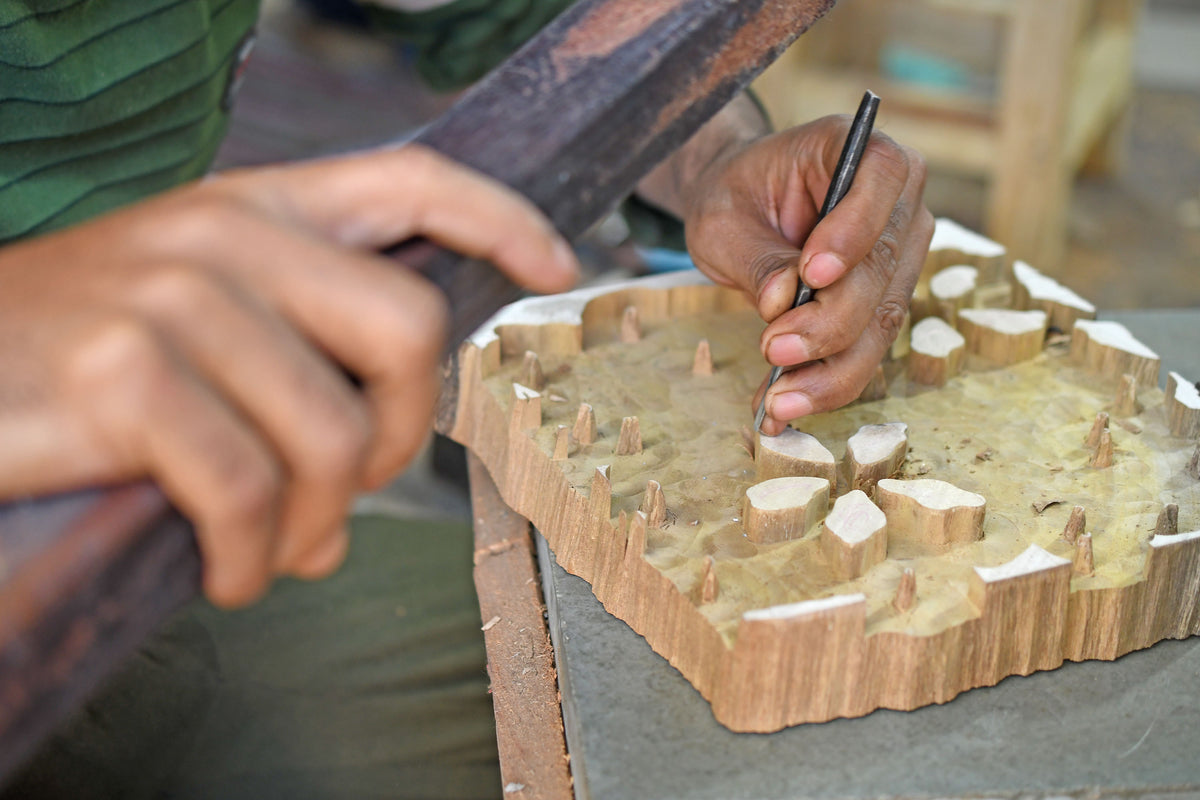 Once the design has been traced, the block is then carved out for printing. Because each block can only print one color at a time, if a print has 5 colors, 5 different blocks need to be made so each color shows up in its correct place when printed. 
The most exciting part - seeing the design come to life. Once all the blocks are made, the dyes are mixed, and the printing starts, all by hand, with only rulers or the naked eye used for precision.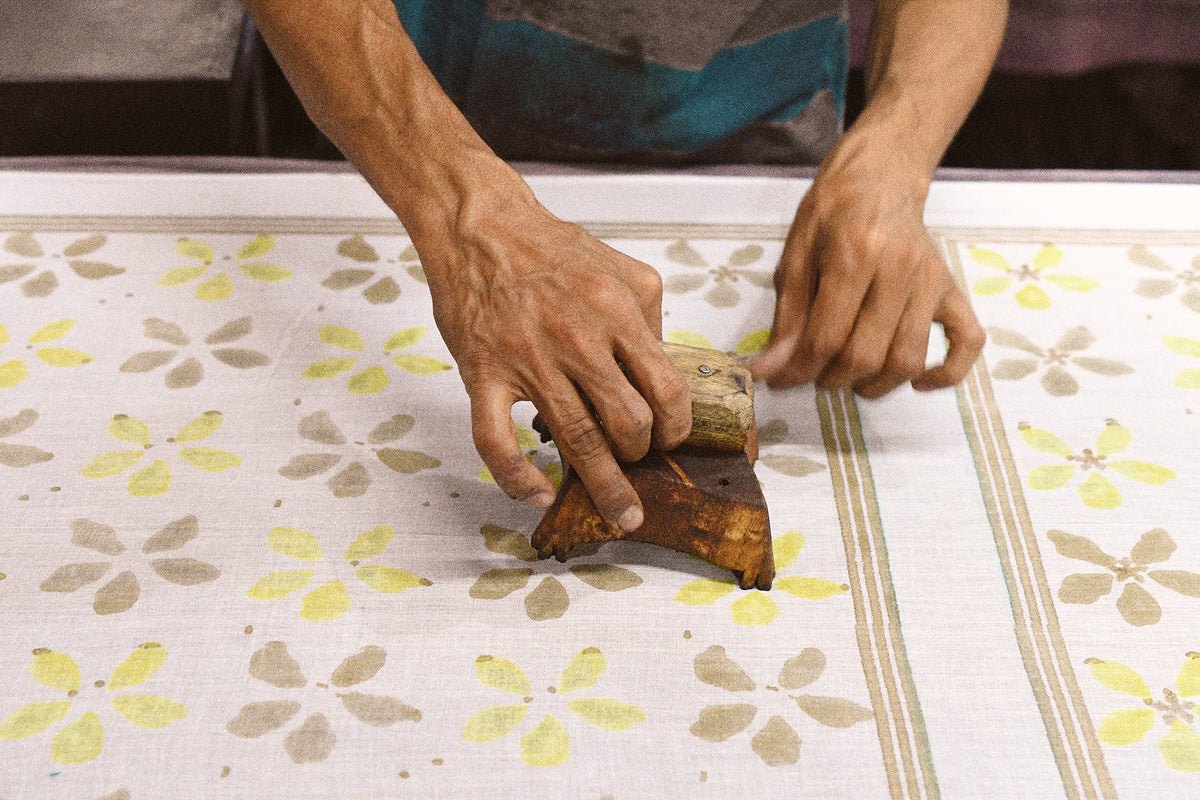 Because each print can encompass multiple colors and multiple layers of different blocks/designs, the process to print one scarf or one throw can take days, allowing time to dye the fabric, print and dry in the natural sunlight, giving each individual piece its own unique hue.Once the fabric is dried, it is given to local seamsters, seamstresses and tailors for the final step of the design process, the construction.
The art of hand block printing has existed in India for generations and is commonly passed down within families. Without the use of machines and reliant completely on each individual's unique skill, no two pieces are ever alike. Even if they're the same design, one piece will always be different from another, making what you end up owning truly one of a kind. That's what makes hand block printing so special, so worth the time it takes to make, and the price it costs to have.