Who is From, Mila?
We are a small family-owned business from Orange County, CA. While we operate out of Southern California, all of our pieces are carved, printed and sewn in India.
Originally starting out as a hobby, after graduating with a degree in Fashion Design, Nargis, along with her mother, created From, Mila.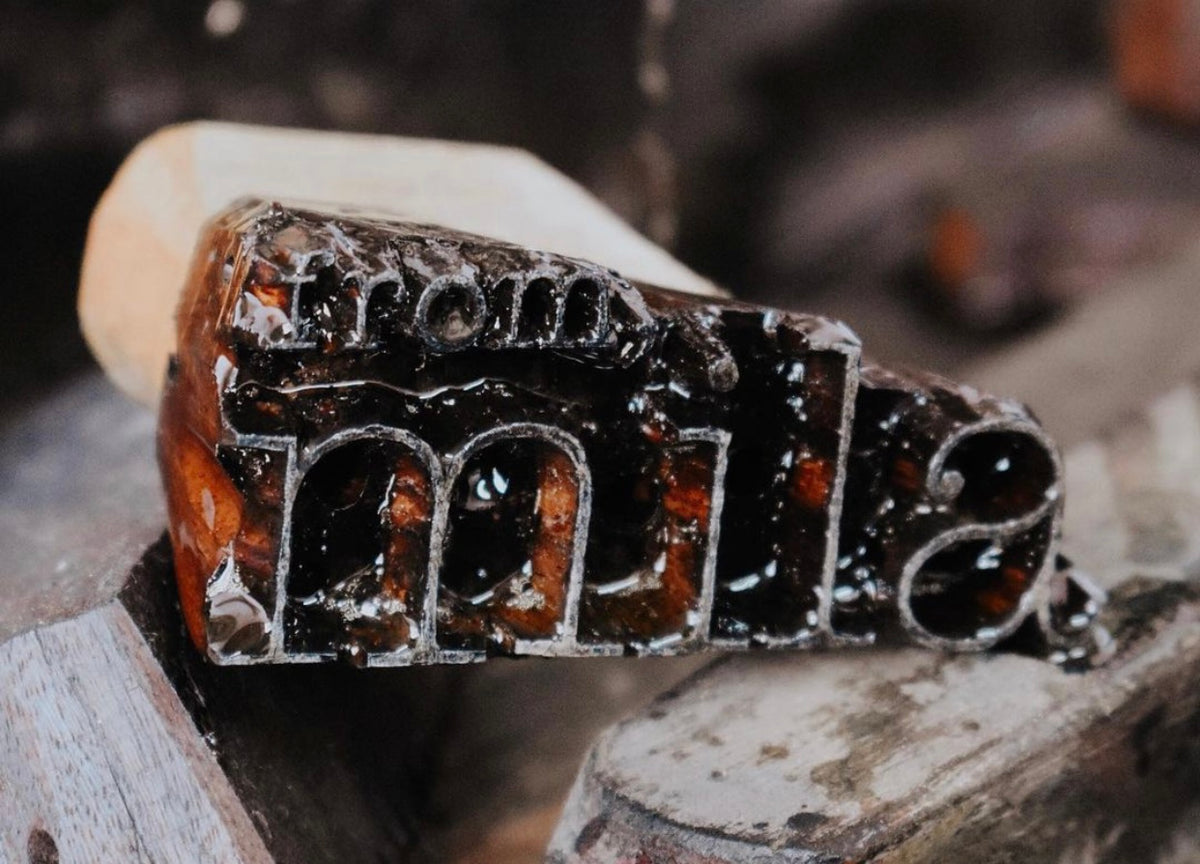 (above: Nargis, co-founder of From, Mila)
So, what is 'From, Mila'?
Having a Mother and Father born and raised in India, being exposed to the country's art of block printing was inevitable. Mixing that with her Mother's passion for textiles and sewing, establishing a fashion brand was just waiting to happen. 
The 'Mila' is a combination of the first two and last two letters of our last name, so 'From, Mila' is our way of saying, these pieces are from our heritage, our culture, our minds, our hearts, our passions, simply from us, to you. 
From, Mila.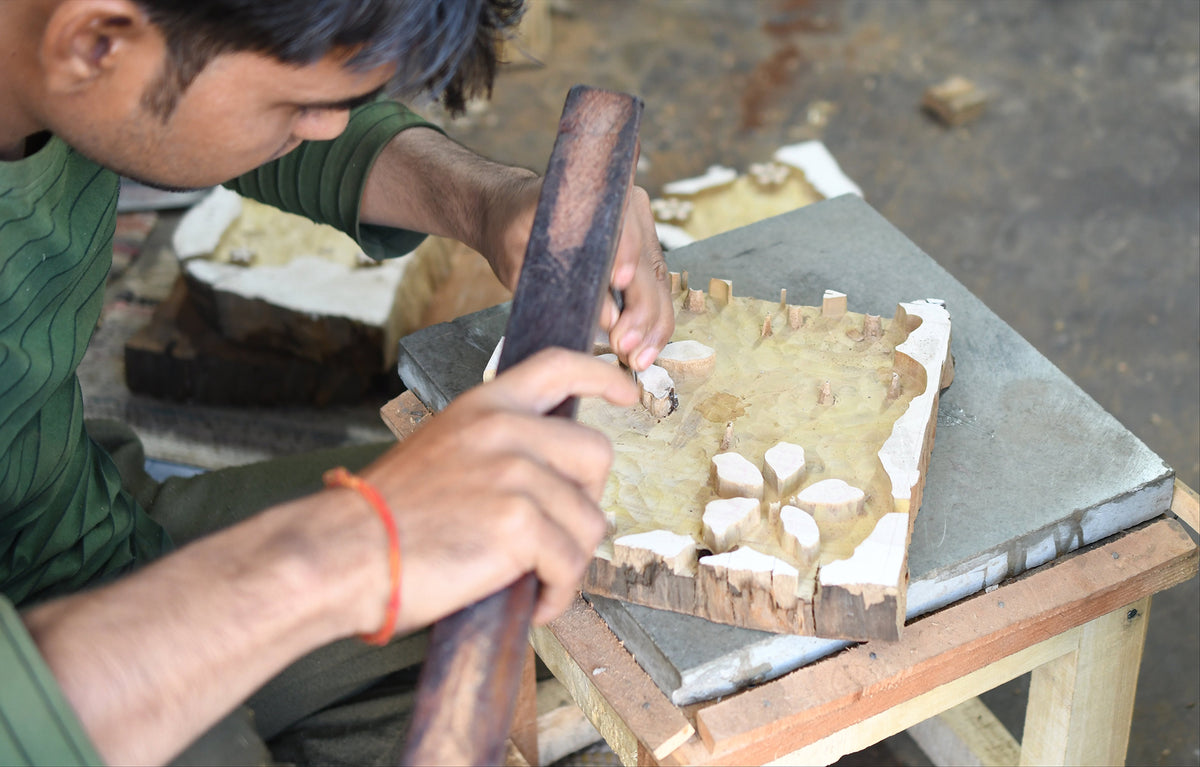 While we are obviously inspired by traditional Indian prints, our main well of inspiration is travel. Whenever we design, we always think "Could I wear this if I traveled?" "Would I feel dressed, comfortable and excited to see the world in what I'm wearing?" If the answer is yes, then it gets made. If not, well, on to the next.
As we've expanded into home goods, we always thinking about souvenirs and trinkets we bring back home from places abroad. They're always unique, have a story to tell, and usually add bit of personality and color to a rather boring corner of the home. That's what we hope our home goods will do for you. 
What's the process behind each print?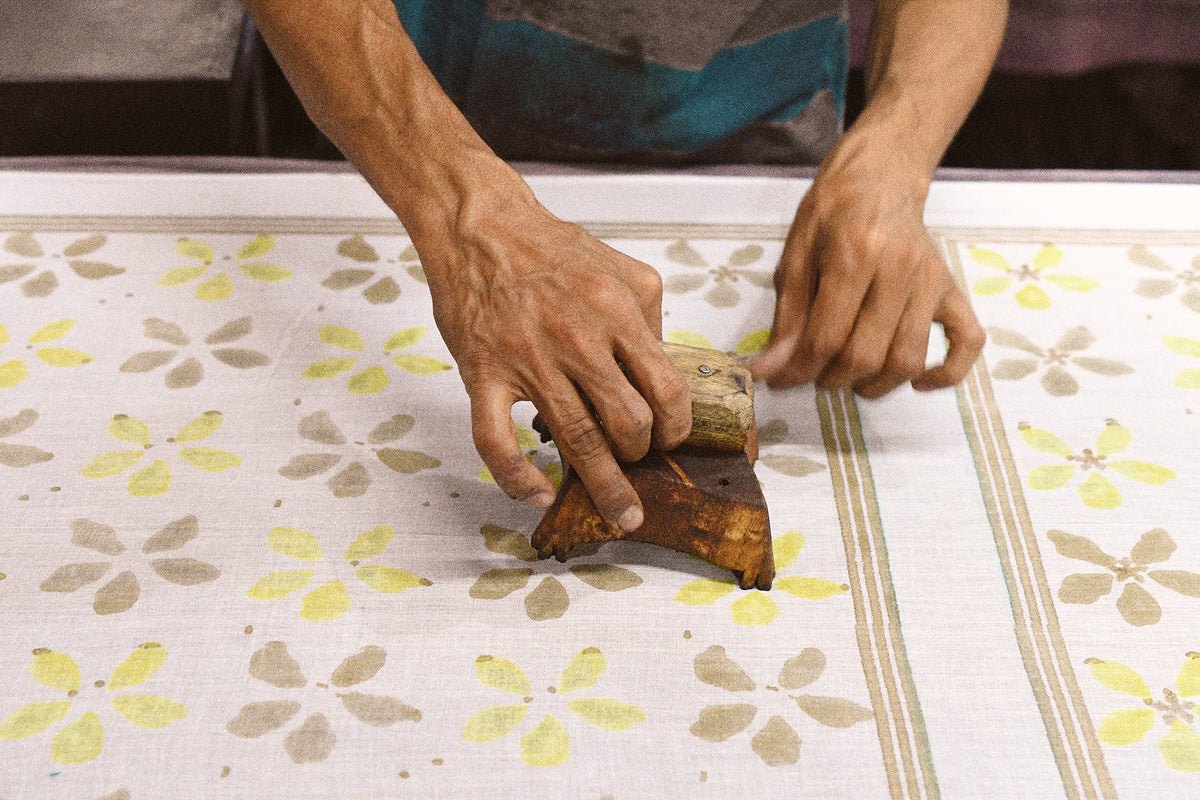 Because each piece can consist of 2-3 different prints minimum, each print then consisting of 2-3 blocks itself since each color requires a different block, the cost for designing, let's say, one bandana, can really add up. Many block printing houses have a database of blocks, designed and carved by extremely talented and creative local artisans, that anyone can use should a working partnership be established with the block printing house.
As we started, to minimize cost and to just get our foot into the industry, we utilized these ready-to-be-used blocks, but put our From, Mila spin on it through our block combinations, color combinations, and even printing on never-seen-before-items like our double-layered velvet blankets. It has always been our dream to design our own blocks, and as we have grown (knock on wood), thanks to our loyal and supportive customers like you, we now can. Starting small, but slowly and surely getting where we've always wanted to be. 
To discover more about the block printing process, click here.